Costis Lamnatos

Member of the Volunteer Manager Center of Greece (VMCG)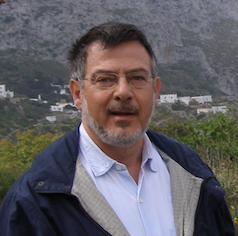 Costis Lamnatos is a member of the Volunteer Manager Center of Greece and qualified Chemical Engineer of NTUA (1971).
He has worked in multinational companies, in public and private companies in Greece and abroad in management positions for 40 years. He has served as Chairman of the Board, Chief Executive Officer, General Manager, Factory Manager of important companies and Project Manager in major industrial projects.
As a consultant, he has offered services to ministries, investment groups, business management consulting companies and technical design companies.
Today, as a member of VMCG, he tries to transfer his knowledge and professional experiences to young people who aspire to a successful career as entrepreneurs or business executives.
Client Name

Date Completion

Categories:

Share: