Maria Nikolaou

Environmental Biologist Ph.D. Can, MSc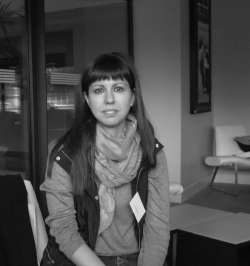 Environmental Biologist Ph.D. Can, MSc, specialization in Environmental Management and Industrial Coexistence
Maria Nikolaou is a graduate of the Department of Biology of the School of Sciences, NKUA, has postgraduate studies at the Medical School of NKUA on the Impact of the Environment on Human Health and at the University of West Attica in Environmental and Energy Investments in the Non-Governmental Non-Governmental Department.
She's been working for 14 years as an Environmental Studies Researcher and Consultant on Environmental Monitoring and Standards in the private sector, she holds a category 27 design degree, while for the last 8 years she has been active as Head of Development and Licensing Department of ETVA VIPE on the management of industrial areas and parks in the field of environmental management and development. ETVA VIPE is the largest developer for parks in Greece with significant experience and 35 years of presence in the area.
She is a PhD candidate in the Laboratory of Industrial and Energy Economics of the NTUA, in the Department of Chemical Engineering. Her PhD thesis is part of the broader thematic area "Industrial Coexistence, Innovative Entrepreneurship and Circular Economy" with the title "Industrial Coexistence and Organized Receptions: An Integrated Strategy for Innovation and Entrepreneurship Development".

Client Name

Date Completion

Categories:

Share: